Message from the Chief Director
Maties Sport – Eye on the ball
Maties Sport means business: It wants to achieve a dominant position within focus sports at tertiary, regional, national and international level; develop world-class sportsmen and women; deliver an excellent university sport experience; increase participation in recreational sport; build social capital and raise the percentage of sportsmen and women who also achieve academic success.
This might seem quite ambitious, but Ms Ilhaam Groenewald, who started her second year as Chief Director of Maties Sport in August, has no doubt that it is possible provided that people are willing to move out of their comfort zones and address the challenges that lies ahead.
"Stellenbosch University (SU) has a long and proud sporting tradition and we plan to use this as a strong platform from which to launch an exciting future. This is also clear in our new vision: 'Drawing on tradition – Imagining the future'.
"Sport can make a significant contribution to the University's commitment to holistic student development by facilitating the pursuit of both academic and sporting excellence as well as providing opportunities for a healthy and active lifestyle.
"Transformation is also important to us, but we don't just want to recruit a group of students, we also want to look after them well."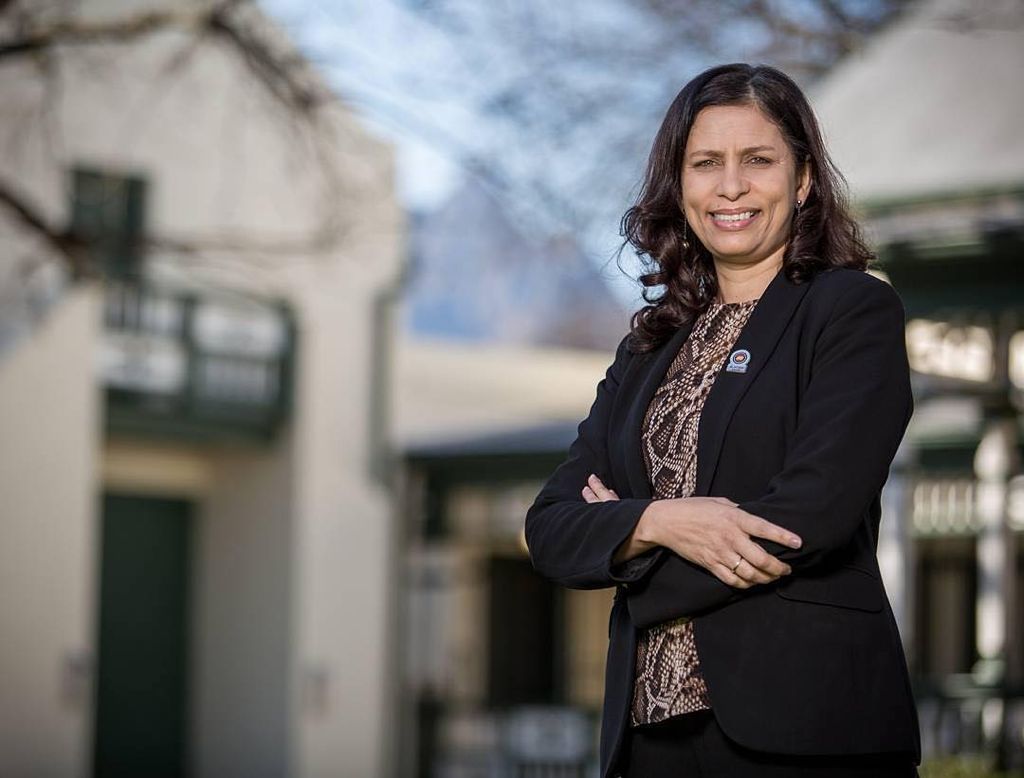 As chief director Groenewald's task is to focus on strategic leadership, as guided by SU's Institutional Intent and Strategy (IIS).
This means that Maties Sport, just like any other support or academic division at SU, strategically focuses on broadening access and improving the institution's diversity profile; maintaining the student success rate and contributing to the research agenda; as well as providing visionary leadership to enhance the university's societal impact.
"Sport on tertiary level has changed significantly over the last 5 to 8 years," says Groenewald. "There is a bigger emphasis on demonstrating success in both academic and sport performances."
Maties Sport has identified seven high performance or priority codes, namely athletics, cricket, football, hockey, netball, rugby and swimming.
"The aim is to increase this number to 10 by 2019. Rugby remains one of our flagship sport codes and for me our biggest asset as a result of its status at international, national and provincial levels. It also has the highest level of participation if you take into consideration the very popular Sauer Cup competition."
"I'm excited about the future of Maties Sport and the role it can play in contributing to SU's strategic aims and the broader South African vision for sport.
"To move forward we need innovative thinking and an excellent understanding of the current sport environment. University sport, like most other sport environments in South Africa, is faced with a mammoth task to re-invent and work towards sustainability. We have to ensure that whatever we embark upon is fit for purpose and that we are clear about the return on investment." ​