The RALU/Cluster recreational games was officially launched on the 7th of April and is a new RALU initiative in collaboration with the clusters that is aligned to Stellenbosch University (SU) and Maties Sport strategic objective that is to create a 'transformative student experience'. 
RALU aims to provide access to a diverse recreation and active lifestyle programmes that focus on recreation and wellness for the greater Maties student experience. It aims to create inclusive environments where students' differences are celebrated and can unite.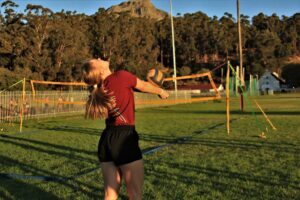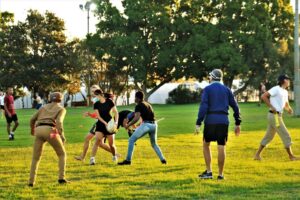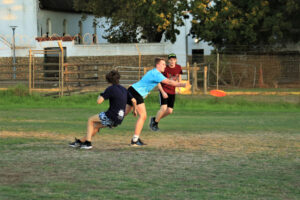 The idea behind this initiative is to cater and create an inclusive space for the rest of the students in the SU community who don't play sport in High Performance and Competitively. Students can still play their traditional sport codes they love but in a shorter version and the rules will remain the same but not stricter as competitive sport. The codes are played and regulated by the students, furthermore, to create an inclusive space, teams are allowed to be co-ed (mixed gender).
The initiative is also introducing an element of mass participation where the different sporting codes are played in one space in different sections of the field. This is to create accessibility to Maties Sport facilities for students who are not interested in other forms of sport. It is also an opportunity to introduce the students to the traditional sporting code that they could not be exposed to possibly at high school level. But most importantly this initiative is to keep our students off the streets and encourage them to live an active lifestyle while having fun at the same time. 
On the day of the launch, the following sporting codes were played:
Netball

Volleyball

Tag rugby

Ultimate Frisbee
Hockey, Esport and Tennis will follow on the 21st of April and 7th May 2022.
RALU Sport Manager Andiswa Zwelibanzi had this to say after the launch: "It has always been my dream to do something different to accommodate students that are not interested in elite sport. I am passionate about recreation and mass participation. I am glad that we (RALU Team) managed to implement this initiative that has been in the making for two years. I believe it will grow from strength to strength as more students and staff will learn about it. The aim is to have a healthy and active campus, which will also be extended to our sister campuses Tygerberg and military. 
This initiative is a first of its kind in the university space in South Africa. Maties Sport has set a trend for other universities to learn from."