By Jamie Wyngaardt.
Maties Sport has competed in the Western Cape Intervarsity Tournament along with sister universities, University of Western Cape (UWC), University of Cape Town (UCT), and Cape Peninsula University of Technology (CPUT) for the month of August 2022.
The Intervarsity Tournament aims to promote sport tournaments within Western Cape and to give second and third team players the opportunity to compete.
The organizing committee of the tournament made sure to include high-performance sports and recreational and lifestyle codes were included.
In total, seven sports were represented in the tournament, such as Football, Basketball, Water Polo, Volleyball, Netball, Rugby 7's, and Cross Country.
Each university rotated hosting the match days on Wednesdays, allowing the student-athletes to play in front of their home crowd.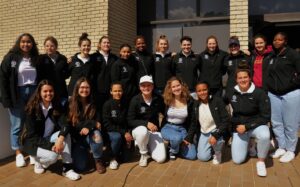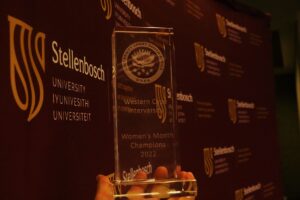 Maties Aquatics' Sport Manager Candice Williams said the tournament was to allow the universities to begin playing sport again, while also celebrating women in sport.
"Initially, it was a bit strange coming off covid, and that we could to some degree, freely interact with our sister institutions on this project.."
The tournament allowed students and staff to experience a competitive environment within the Western Cape institutions and was an excellent start to rekindling their competitive spirit. There is a great benefit to competing with universities in neighbouring regions.
"I am sure the student-athletes will tell you that things just sit somewhat different when playing against another institution…" said Williams.
Additionally, it gave students the chance to represent their institution and builds their confidence ahead of bigger tournaments like USSA and Varsity Sport.
All four universities competed at the various sports facilities in Stellenbosch for the final match day on Saturday, 27 August 2022, and a final prize giving ceremony was held at the Coetzenburg Centre.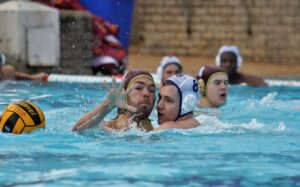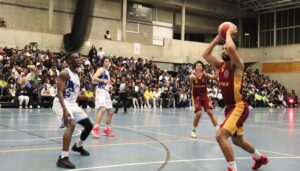 The overall results are:
1st – Maties
2nd – UWC
3rd – UCT
4th – CPUT
Final Results:
The Football team ended the tournament with a dramatic penalty shootout win against CPUT, 4-3, and won the championship.
Netball had a comeback after falling behind by several points in the first half to win the Intervarsity Netball Championship in the second half by one point 38 – 37.
Women's Rugby 7's no point was scored by either UWC or UCT against the Maties Rugby team as they claimed the title 43-0 UCT and 27-0 UWC.
Women's Water Polo played an excellent game, leaving their opponents UCT with 1-11 points while the men's team fell short 11-12 against UCT.
Cross Country Ashley Smith secured the first place in the 4km cross country race with a time of 11:53 minutes.
Basketball on Friday, 26 August 2022, the men's basketball team defeated host UCT 47-71 and claimed first place, while the women's team finished second.
Volleyball the women's volleyball team won the Intervarsity title after beating second place winners UCT 2-1.